Bodyguard Kiev, Ukraine. Nowadays safety is one of the most important part of our life. As for local people and especially for guests of our country.
That's why Bodyguard services are very popular.
Our  Bodyguard security team will provide comfortable and secure movement both in Kiev and in other cities of Ukraine. You will get executive protection every time you need.
Our Personal security team works 24 hours 7 days of the week in every city or town of Ukraine. Because your personal protection is our priority.
The services of a bodyguard include: ensuring the security of the individual, a group of persons or an object. Close-in security, accompany celebrities.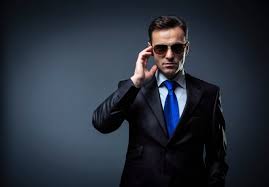 Personal protection agency will provide the most professional services for all our customers as for Ukrainian and for guests of our country.
Our Bodyguard security team consists of high level bodyguard staff. Protection agents will analyze the situation and keep eye on your personal protection every moment of their work.
Our Bodyguard and Escort services differ from others local bodyguard agencies by high professionalism and accordance to all your wishes.
Kiev is a city of great opportunities. And it gives an opportunity to earn big money. But there is always a danger to loose them. Personal protection services which provides our agency will not only save, but multiply your capital.
Kiev is a big city and all families need to be protected, especially it concerns our children. In order to protect your child, while parents are at work you need not just a babysitter, but a specially trained person who will be able to protect the child in case of danger.
For your comfort we also offer vehicle transportation by proficient driver.
The driver Kiev will help you to move around the locality, choose the best route, based on the wishes of the customer.
So our security team offer to our clients the most wide range of private security and bodyguard services in Ukraine. After situation assessment, our experts will offer you the most acceptable range of bodyguard and driver services.
Bodyguard Kiev, Ukraine – 2018